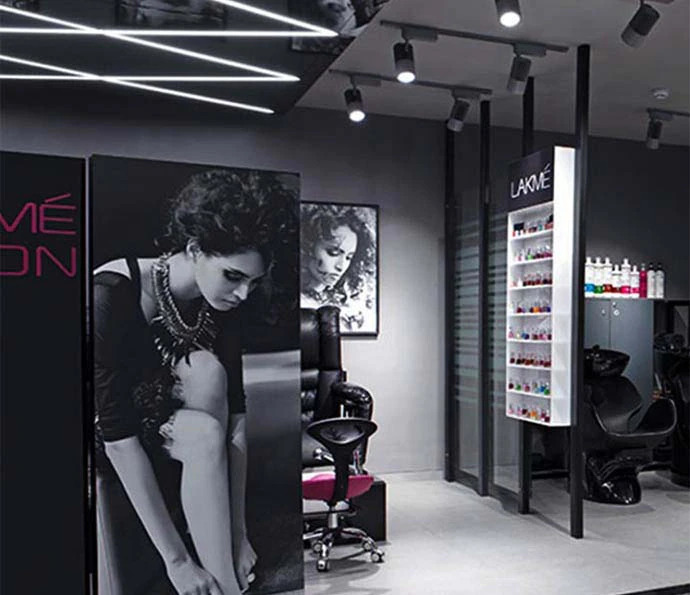 Our History
At Lakmé Salon, with over 35 years of experience, and a footprint of over 400+ Lakmé Salons in 125 cities across the length and breadth of the country, we have developed a deep understanding of the beauty industry, its professionals and the skills needed to make a mark. More than 280 entrepreneurs have partnered with Lakmé Lever as franchisees to own and operate Lakmé Salons across the country. We launched Lakmé Absolute salon in 2012, which offers bespoke services defining the ultimate facets of hair and beauty. The state-of-the-art salon is currently present in the 3 cities- Delhi, Bengaluru and Mumbai. In 2015, Lakmé Lever formalised a strategic alliance with Aptech – a global leader in vocational training to set up 80 Lakmé beauty academies to train 50,000 stylists across India, over five years. Lakmé Academy powered by Aptech, offers both foundation and advanced level training in skin, hair and make-up.
SHOW STOPPING BRIDAL COLLECTION 2018
Each year, Lakmé Salon crafts a set of looks that are aligned with the current trends and in tune with the preferences of the Indian audience. The current collection highlights 'Timeless Brides Reinvented' which is a collection that pairs ancient with the modern, age-old techniques with new-age sensibilities and classic styles with contemporary trends.
ABOUT LAKMÉ SALON
Lakmé Salon, India's first and leading chain of beauty salons, offers expert services in hairstyling, skin and beauty care. It is dedicated to the contemporary Indian woman's exploration of the fine art of beauty. Known for our magical concoction of stunning make-up, fabulous hair and excellent skin services, we bring the backstage expertise and experience of Lakmé Fashion Week to modern Indian women through a team of over 3500+ highly trained professional stylists. Lakmé Salons are dedicated towards the evolvement of the modern Indian woman and her exploration of beauty. Professionally trained hair and makeup experts with countless shows under our belt and outstanding skin services come together at Lakmé Salon and offer an unforgettable experience.